Some squids with food on their heads, in imitation of the Splatoon 2 region mascots used in the European Championships and Japanese Koshien tournaments. The style was surprisingly difficult to emulate.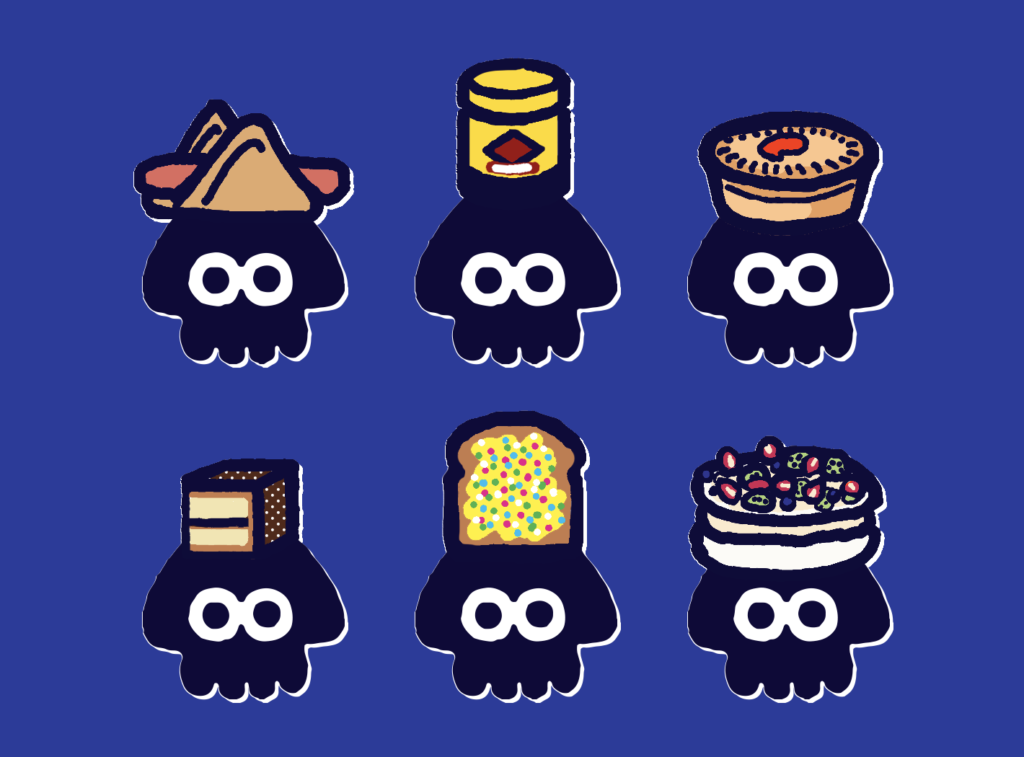 Here are some rejects. The Kitchener bun was the original inspiration for the whole undertaking, so I'm sad I couldn't make it recognisable. The Milo Dinosaur was just a hurried little fun thing.
And here are even more rejected drafts.